Interview with Alisa Weilerstein at the Royal Albert Hall, London, July 2017
The American cellist Alisa Weilerstein could probably tour the world playing the cello concertos of Elgar, Dvorak, Tchaikovsky and Shostakovich ad infinitum. You can still build a career on just performing  the popular classics, the standard repertoire. Amazingly that goes for singers, instrumental soloists and orchestras alike. But Alisa Weilerstein is keen to  create a new standard and is committed to expanding the repertoire. She has championed new compositions by Osvaldo Golijov, Lera Auerbach, Bright Sheng and last year she presented a new work by Matthias Pintscher at the Proms. This year Alisa returns for her fourth Proms appearance playing another work written for her, this time by the  Frenchman Pascal Dusapin.  It is a co-commission with the BBC and the world premiere took place in Chicago last year. It has since then also been heard in Paris and Stuttgart. Therefore we can assume that Alisa is well rehearsed  for the UK premiere of Outscape which takes place on July 19 at the Royal Albert Hall. The concert will also be available to listen to on the BBC Radio 3 Proms website (that is if you live in the UK).
No audio was available before the concert but you can get a feel for Dusapin's work by listening below to Alisa's description of what is going on in the composition.
It is worth mentioning that Alisa's  younger brother Joshua will be wielding the conductor's baton at this Proms while the BBC Symphony orchestra accompanies Alisa. Joshua is fairly unknown on these shores and this will be his Proms debut.  Alisa has already filled him in about the effect of playing in front of 5000 totally absorbed people, some of them standing right in front of you. Alisa claims that 'the Prommers' are the closest a classical musician will come to experiencing what a rock concert audience can be like. She finds them so attentive.   "People are standing in front of you and there is electricity in the air like nothing else. Anyone who has experienced a Proms feels that." Alisa tells me that normally a concert can feel like a very solitary experience. " [At a Proms] I don't feel that it is. You feel the audience. You feel the kind of feedback. It is a two way conversation and at the Proms you feel that very intensively."
Alisa comes from a very musical background. Her father Donald is a violinist and her mother Vivian Hornik is a pianist.  Alisa has  performed (and occasionally still does) with her parents as the Weilerstein Trio.  At 13 she made her concerto debut with the Cleveland Orchestra playing Tchaikovsky's Variations on a Rococo Theme. Two years later she appeared at Carnegie Hall with the New York Youth Symphony. She tells me that she grew up admiring Jaqueline du Pré's recordings and she wore out du Pré's interpretation of the Elgar cello concerto. She also always loved Daniel Barenboim's playing and conducting. Jaqueline was of course until her tragic death married to Barenboim. In 2009 Weilerstein was introduced to the maestro and in 2009 he invited her to work on the Elgar.
"I probably learnt more from him than almost anyone. I always thought of him as one of the great geniuses of our time. To work with him especially on the Elgar was unforgettable, a very deeply moving and wonderful thing. Of course we talked about structural things. He knows string playing, technique so well he would actually even give me fingerings which was quite unique. It was all about trying to connect to the notes and this extraordinary expressivity that he has in his playing, his musical makeup. It taught me to think in a new way and I apply it to everything."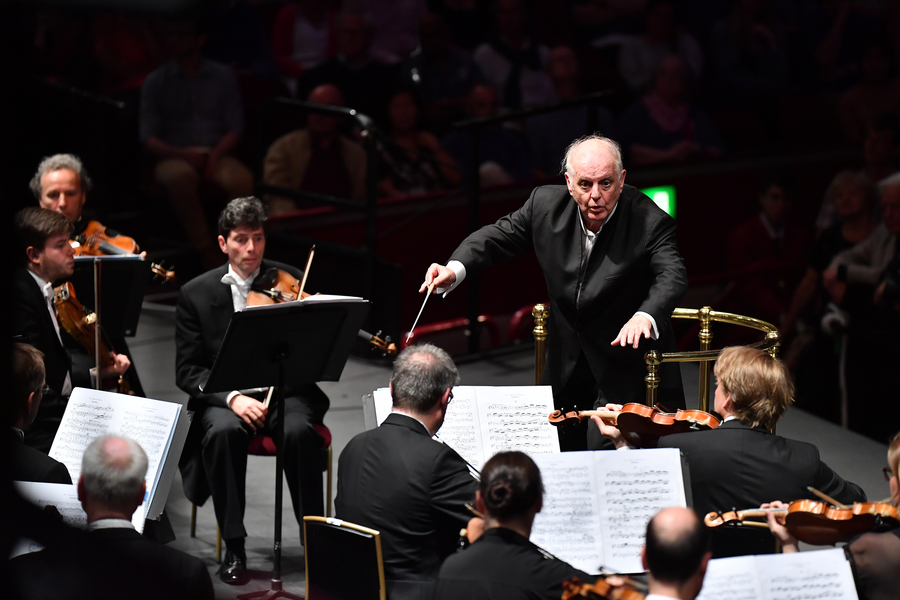 Weilerstein first performed the Elgar with the Berlin Philharmonic conducted by Barenboim and a few years later they made a much praised recording with the Staatskapelle Berlin. On the same disc you can find Alisa's interpretation of the tricky Elliott Carter Cello concerto. I urge you to watch on YouTube Alisa's meeting with the 104-year old (!!) composer in 2012. She plays passages from the concerto and despite claiming that he can't hear very well, Carter turns out to be extremely sharp/eared. He immediately starts to correct and suggest things in the score to Alisa. It is both amusing and moving.
"Look, Eliott Carter was a completely unique figure. Listening that acutely at age 104 was unbelievable, I don't think anyone expected that. With that giant magnifying glass that he had looking at the score. I find it very helpful when composers say what they think. Everyone is different."
Everyone is different but Alisa Weilerstein is a little bit extra special.