Back home after two riveting days at the TEFAF antiques & fine arts fair in Maastricht and my head is still buzzing. No, it's not the coronavirus that's affecting me. When I am trying to process thousands of exquisite objects -–that cover a time span of 7000 years – in a relatively short time, it makes my brain glow and work overtime for many hours afterward. But surely it is the best and most pleasant mind game to keep dementia at bay.
Only three galleries dropped out because of coronavirus fears, but particularly the absence of Asian visitors was noticeable.  Covid-19 hasn't stopped 282 exhibitors, a record number, from 22 countries appearing in Maastricht. TEFAF is one of the must-visit-fairs on the calendar of museum curators with a deep pocket. Sadly a number of important museums have this year declined invitations to attend the preview. The general visitor figures are so far also somewhat down on last year.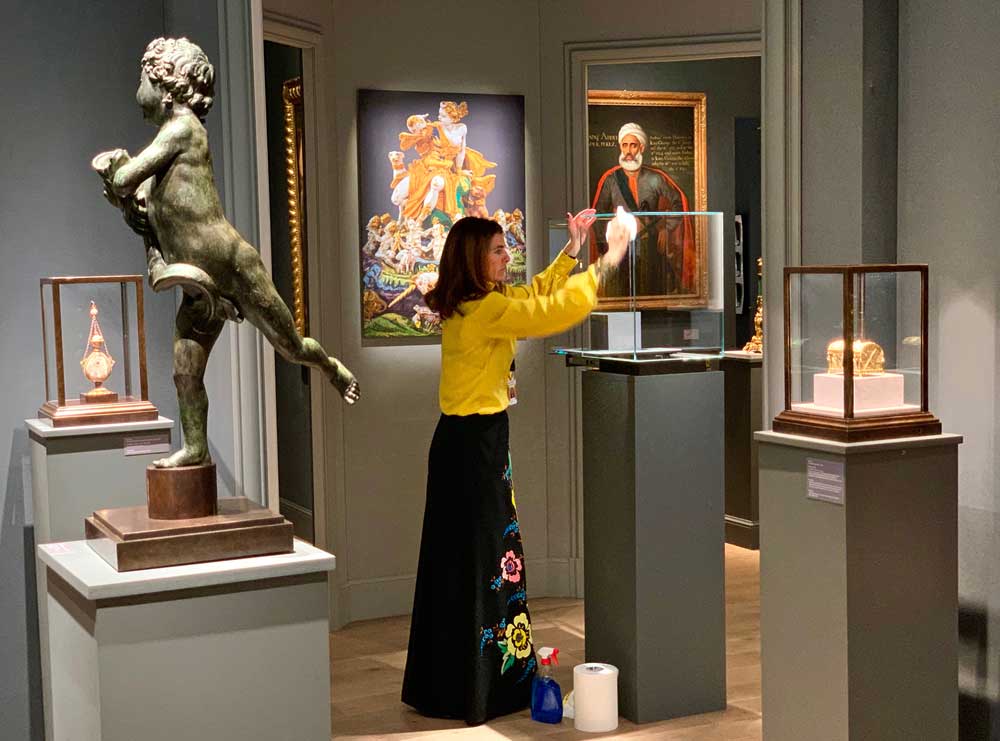 All the more reason to visit TEFAF this year, because in the past this prestigious fair has at times been too busy for comfortable viewing. Both gallery owners and visitors have taken enthusiastically (and with a genuine smile) to elbow bumping which seems more appropriate in this environment than a hipster fist bump.
I am devoting this first blog to some expensive highlights but lookout for a special blog in the coming week devoted to the process of vetting. No other art fair takes vetting as seriously as TEFAF. That is a fact, not just a boast.
If you want to set up your little stall at TEFAF don't expect to get much change from 100.000 euros. That is before you've even sold one single object. On top of that, some dealers are prepared to go all out on the decorative budget. Their booths are worth visiting just for the surroundings as much as the artworks on display. The Parisian fine arts dealer Christoph de Quénetain (see featured image) brought a truckload of marble columns and a parquet floor to match. A couple of German antiques dealers build complete historic interiors and Axel Vervoordt also makes sure that the decor is just so. But for my money Tomasso Brothers' stand is the most eye-catching of them all. See my Instagram post (on the side panel) for more on the interior.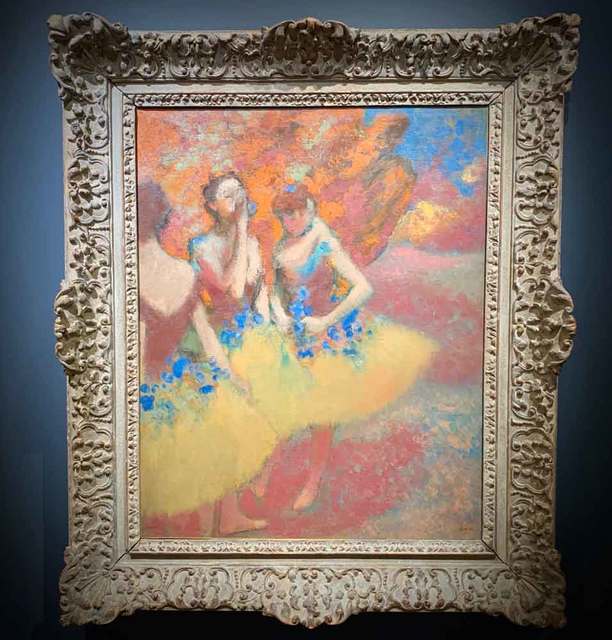 The most expensive painting at the fair has an asking price of $45 million. Three Dancers in Yellow Skirts (1891) by Edgar Degas doesn't disappoint. The colours may be reminiscent of candy floss, the subject is almost clichė Degas, but the fairly large painting (81.3 x 65.1 cm) will certainly brighten up your lounge and is a real head-turner. It has been in the Armand Hammer collection since 1969 and it's been on show in countless exhibitions.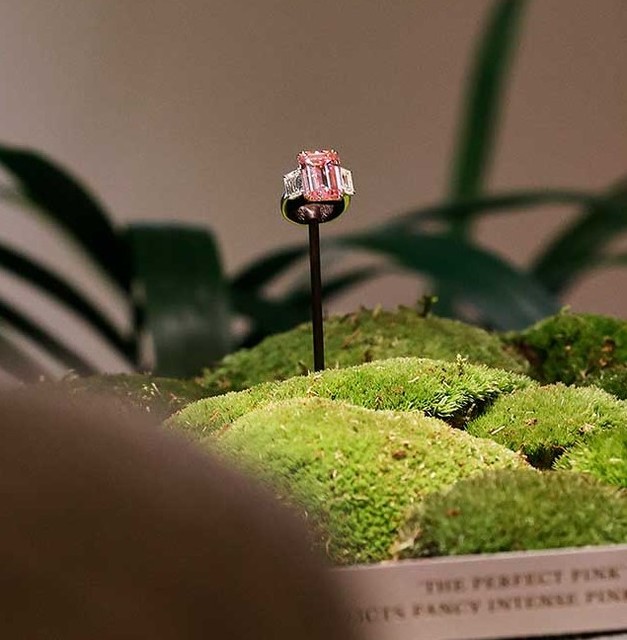 The second most expensive item is probably 'The Perfect Pink' a 14 carat (I quote) 'fancy intense emerald-cut Type IIa' natural pink diamond. This diamond is in the top ten of the largest pink diamonds (over ten carats) ever sold. London's Symbolic & Chase didn't want to reveal what their asking price is, but it was pointed out that this beauty with baby pink hues achieved $23 m at an auction 10 years ago.
You can purchase a fairly early van Gogh for half the price. Dickinson (of London) are masters at sourcing Vincent's paintings. 'Peasant woman in front of a Farmhouse' comes with a good story. It was sold in 1967 in Staffordshire by an auctioneer who also dealt with livestock and farm equipment.  An antiques dealer in Belsize Park, London, bought it at some point for £4.  A few months later he sold it to an Italian journalist for £45, making a tenfold profit. I bet he was delighted, only to be deflated after a couple of months when he realised his mistake. The journo purchaser had recently seen a major van Gogh exhibition and spotted the signature 'Vincent' in the lefthand corner of his painting. He took it to the future director of the Tate Gallery who, with some help of Dutch experts, recognised it as the genuine article. 'Paysanne devant une chaumiere' has changed hands at various auctions a number of times over the last 30 years and in 2001 ended up in a collection in America. It has only once been exhibited in public. The asking price is between 12-15 million euros.