She has been dead for nearly forty years but there is no stopping her.  The last book she wrote was her autobiography which came out posthumously in 1977. As far as I know there are no unpublished gems hiding in the attic or even buried in the garden to keep the interest in Agatha Christie alive. And yet her 66 detective novels and 14 short story collections continue to sell,  while a number of her 16 stage plays remain popular. The Mousetrap is synonymous with a never ending run in the West End. I want to find out why  Dame Agatha's works have such an enduring appeal – seemingly unaffected by time, fashion and technology – while most of her contemporaries have disappeared from the commercial bookshelves?
Many of Christie's novels are undoubtedly still very readable but could it be that some other factors or even organisations now contribute to make her works look fresh and keep them in the spotlight? I headed down to Christie's hometown Torquay to find out what the secret of the Detective Queen's continuing success is.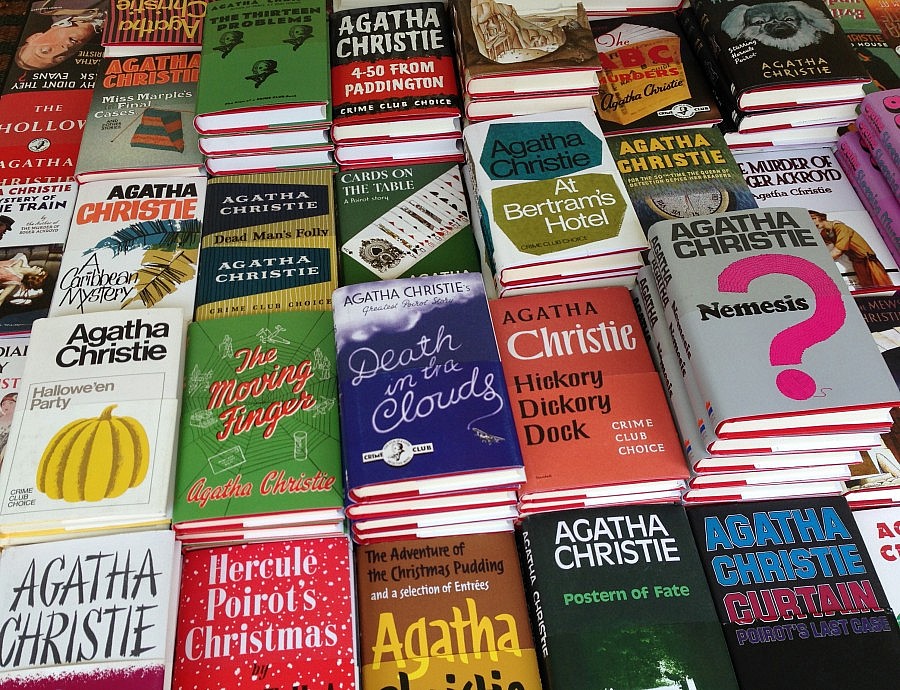 Once a year Torquay on the 'English Riviera' plays host to Christie's most passionate fans, keen readers and experts on her works. This year was her 125th birthday and the International Agatha Christie Festival made sure her anniversary (15 September) was more special than usual with plenty of impressive speakers and guests.
Agatha Christie is easily the best selling novelist of all time, translated into more than 100 languages and surprisingly enough also still the most performed female playwright. While I am writing this somewhere in the world one of her stories is being adapted for radio, TV or film. Living in England it is easy to forget that her books have an universal appeal and all the adaptations are not British.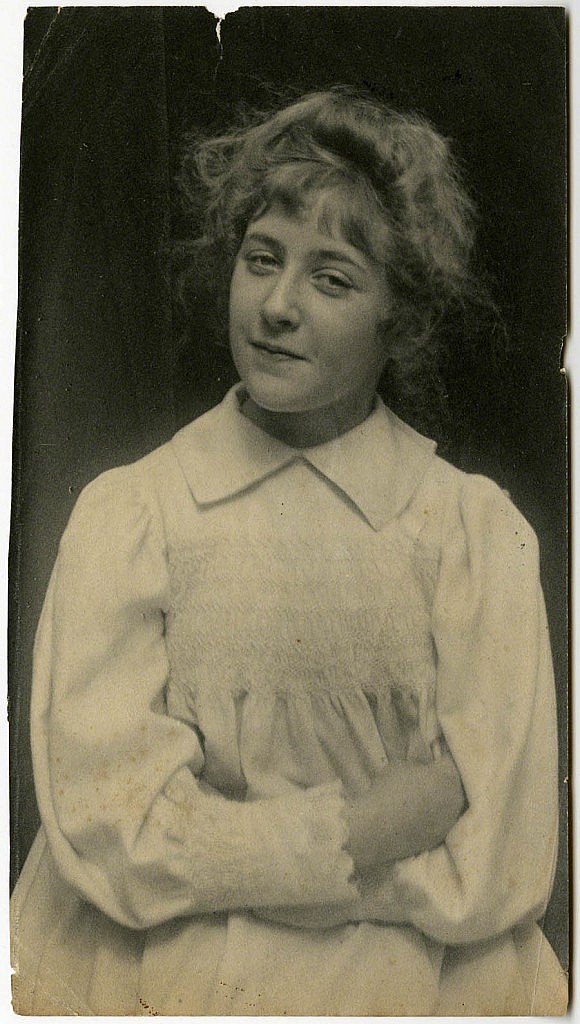 But it would be a mistake to assume that Agatha Christie's canon speaks for itself and therefore sells in all eternity.
David Brawn is Agatha Christie's publisher and I presume that the sales part of his job is a diddle. It turns out I couldn't be more wrong. David Brawn should know, because at HarpersCollins his task is to look after dead authors and he can therefore easily compare sales with other writers who passed away long ago.
" It is interesting to look at other authors who died at about the time of Agatha Christie for whom there haven't been any new books. How within a very short time authors can completely fall out of sight. Other authors come along and take over the mantle", David Brawn concludes.
I am  not an expert on the  crime novel genre, but even I can't help noticing that the crime and adventure thriller universe appears to be bigger than ever and that it is still expanding. David points out that Alistair MacLean and Desmond Bagley, just to mention a few of my favourites from my youth, have gone missing.  We both agree that their best novels haven't dated, so what is going on?  David Brawn of course knows why these authors have been lost in the mists of time.
" The difference is perhaps that Agatha Christie has been carefully managed by her family, by the company that owns her rights and by the publisher, to ensure that we keep the books looking as fresh and as relevant as possible".
One of the ways to keep the backlist of an author, who is no longer with us, fresh is to constantly put new covers on their books. Brawn makes a comparison with the music industry, which in many ways is much more conservative. Original album covers are rarely changed, not even when the recording moves from vinyl to cassette to CD to download.
"Publishing has always been restless. It has created and followed fashion. Within a year of Christie's debut novel The Mysterious Affair at Styles being published, Bodley Head was re-issuing it with new covers."
Brawn points out that it is essential to constantly test the market by asking people what they like. You constantly need to keep an eye on the trends. The  publisher will also have to decide if they are trying to appeal to film goers or people who like classic crime thrillers. You repackage the books accordingly and then you can do new displays so that people hopefully buy them on impulse. HarperCollins have a line of Christie books with the original first editions covers. Her novels don't get the 'annotated edition' treatment  that passionate American readers are so fond of,
It is not only the publisher that keeps an author like Christie fresh and on the bookshelves.
Dame Agatha was clever enough to form a company in the 1950s that manages the intellectual property rights of all her books apart from the ones written under the pseudonym Mary Westmacott and The Mousetrap.  Agatha's grandson Mathew Pritchard is the chairman of the company and Hilary Strong acts as the CEO. She spends a lot of time in Los Angeles pitching to and working with various studios. At the moment the company is trying to get three adaptations off the ground and one of them is quite far advanced with Fox studios. It looks like Murder on the Orient Express is going to be re-made with a team including Simon Kinberg and Ridley Scott, Hilary reveals. Agatha Christie Limited is involved in virtually every step of the production process. The company  both initiates and co-produces television programmes which they very often also fund. They  get involved in every aspect from the script development, the casting, the choice of director, to the distribution of the film. This means that they virtually control the end product.  For a director this could potentially turn into a rather overbearing affair. But Hilary assures me that in general the company is so comfortable with their creative partners that they most of the time let them do their own thing.
"We are working very hard to ensure that our stories reach a contemporary audience, people who are looking for a modern tone and pace. That doesn't mean we should change the stories if we put them into a contemporary setting. They still have to feel like Agatha Christie books and the brand management is a significant part of the role we play".
In the UK we were recently treated to an updated version of the novels about the crime-fighting duo Tommy and Tuppence. The six-part BBC TV -series  called Partners in Crime is an adaptation of two novels .
Some fans were unhappy about the fact that this version set the action in the 1950s, whereas the original stories were mainly set in the 1920s and 30s. It is impossible to please everyone and sometimes  you also have to make rather harsh decisions about what characters to leave out of a TV or movie version. Personally I was underwhelmed by David Walliams's performance which made Tommy seem rather naive and foolish. I know that he is not meant to be clever, but Walliams played him too often like  a big bumbling child  which doesn't make for interesting television in a six- parter.
At the festival we did get to see a couple of scenes from the new TV remake of Christie's most popular novel, the mystery thriller And Then There Were None. Judging by the two tension filled scenes, this could be a seriously good adaptation for adult viewing.  There will be three episodes that are scheduled to be aired around Christmas in the UK. The cast list is also pretty impressive with Charles Dance, Sam Neill and Miranda Richardson heading the proceedings.  I will come back to this production in december . You will  get some fascinating and funny  insights from the scriptwriter Sarah Phelps into the decision making process.  What does it take to turn a well known  novel into a TV-series without leaving out too much?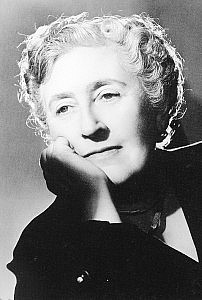 Finally a few words about the actual festival.  Most of the main events were held in Torquay at Torre Abbey, an atmospheric complex of buildings incorporating a medieval monastery, a Georgian house, a gatehouse and a tithe barn. I loved the garden party and luncheon with most of the guests dressed up in vintage clothes and a band playing the standards from the 20s, 30s and 40s. The Abbey garden is fabulous and the Potent (poisonous) plants section of the garden, inspired by Christie's books is a darkly humorous and rather deadly flower display.
Some of the photographs in this blog are featured in the touring exhibition Agatha Christie: unfinished portrait, a collection of  rare photographs of the world's most popular female author. Many of the pictures are from the Detective Queen's private collection.
Agatha Christie: unfinished portraits,  can be seen at  Torre Abbey,  Torquay until 18th October 2015. 
The official Christie site is one click away: http://www.agathachristie.co
Here is a link to the novels by Agatha Christie that are currently available: http://www.harpercollins.com/cr-105430/agatha-christie