All Wagner pilgrimages eventually must  lead to Bayreuth. And If you only see one opera there, let it be Parsifal. After all , Parsifal is the only work that Wagner actually composed specifically with his Festspielhaus in mind. This was his, and it became all his fans',  temple. Never before had a composer been able to manipulate his own sound so directly. He also controlled the performance rights for Parsifal by granting them exclusively to his own opera house, for 30 years. It worked for 20 years, but then the Metropolitan Opera in New York staged an illegal performance and the Wagners lost control of their 'Holy Grail'.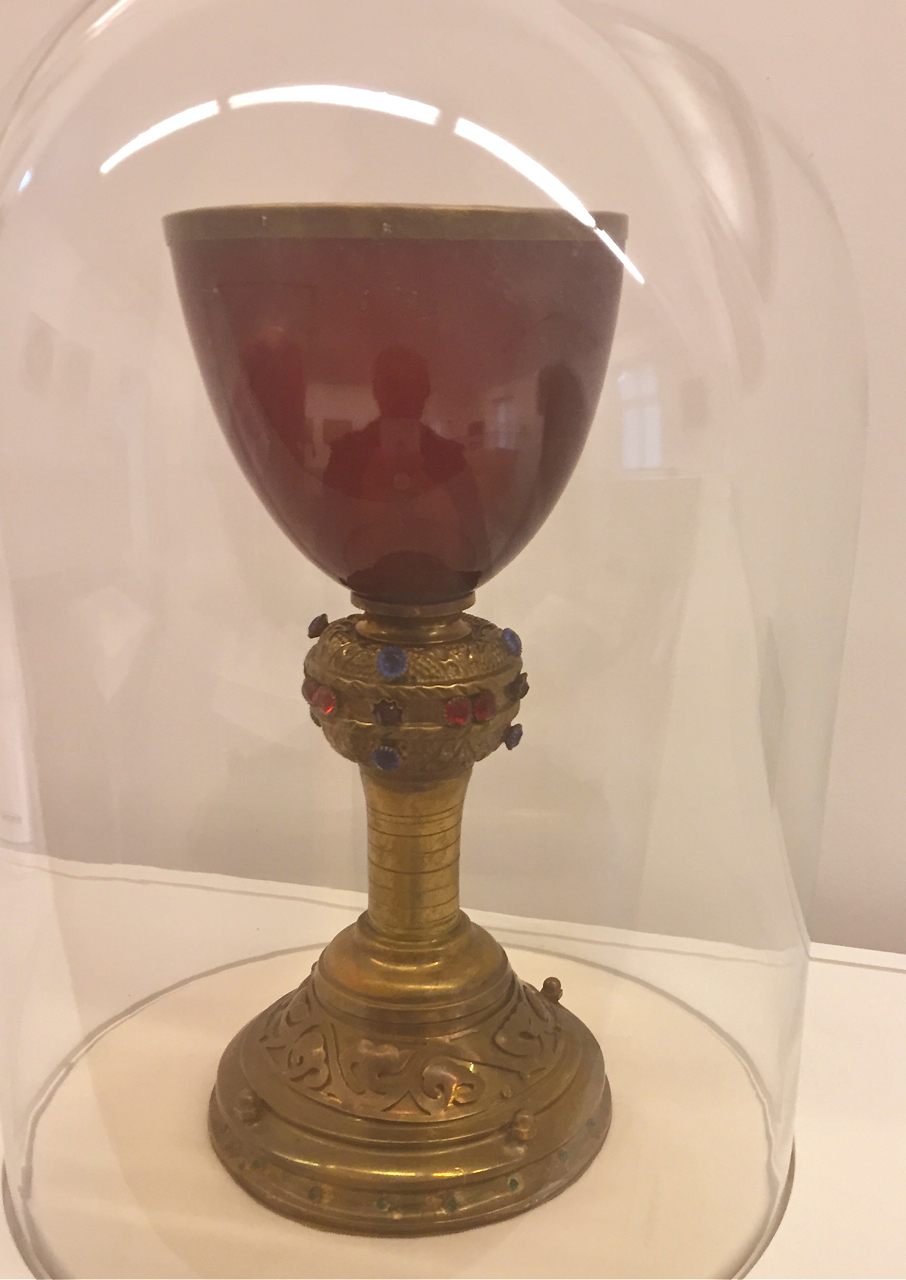 In Bayreuth you are bound to overhear conversations, like I did, about how much better productions, singers and/or conductors were 20,  40, years ago. There is no denying that there have been some great singers in the past that have never really been equaled. I would also agree that many voices that are in demand today aren't as distinct as they used to be. The popularity of  live opera broadcasts in cinemas  is very positive,but the close-ups that are a necessary part of the TV-medium have made the audience focus much more on physical aspects of the singers. Some people now expect them to look like film stars. But it is not all bad and some things have improved enormously.  Today most musicians (including singers)  are technically much better than their colleagues were 30 years ago. That is simply a fact, confirmed to me by the eminent Maestro Hartmut Haenchen (73) who conducts the new production of Parsifal at Bayreuth. And nowadays there are many more musicians  that can make a living out of opera and classical music in general.
This was my first visit to Bayreuth and I was quite aware of a recurring question: are the annual Bayreuther Festspiele still relevant today? I had a chance to ask the American heldentenor Stephen Gould's view on this. Some of his most successful roles have been Siegmund in Die Walküre, Siegfried in teh Ring Cycle and Tannhäuser. He is currently singing Tristan in Bayreuth (see review in a previous blog). This is his 7th season in the North Bavarian town.
"I have heard so much criticism of the relevance of Bayreuth, especially in the last few years. I can't over emphasize how singing here is truly the epitome of what is possible in Wagner. He built this house specifically to create the sound that he wanted. The orchestra is not a muted sound. It is an homogenous sound that seems to come from everywhere. You can't duplicate this in any other opera house. It is for that reason that almost never the orchestra crowds out the singers. When you are standing on stage you sometimes think you are because we get the full Klang (sound) that comes our way. Then you have the tradition here, both positive and negative. It is positive in the sense that when a young singer or even an established singer comes here you really fine tune your style. There is a whole history of it here and Bayreuth still has the best coaches, the best people."
The German conductor Hartmut Haenchen is surprisingly unknown in his home country. He has conducted at most of the great opera houses in the world and during his tenure at De Nederlandse Opera he was together with Pierre Audi largely responsible for turning it into one of Europe's most interesting  companies. He is without a doubt one of the lesser known but great Wagner conductors. Haenchen proudly tells me that he has conducted 32 complete Ring cycles and this is his 9th Parsifal! He did receive an invitation to conduct at Bayreuth back in the days when Wolfgang Wagner was in charge, but the East German Stasi (Haenchen is originally from Dresden ) and the cultural commissars deliberately didn't pass on the invitation.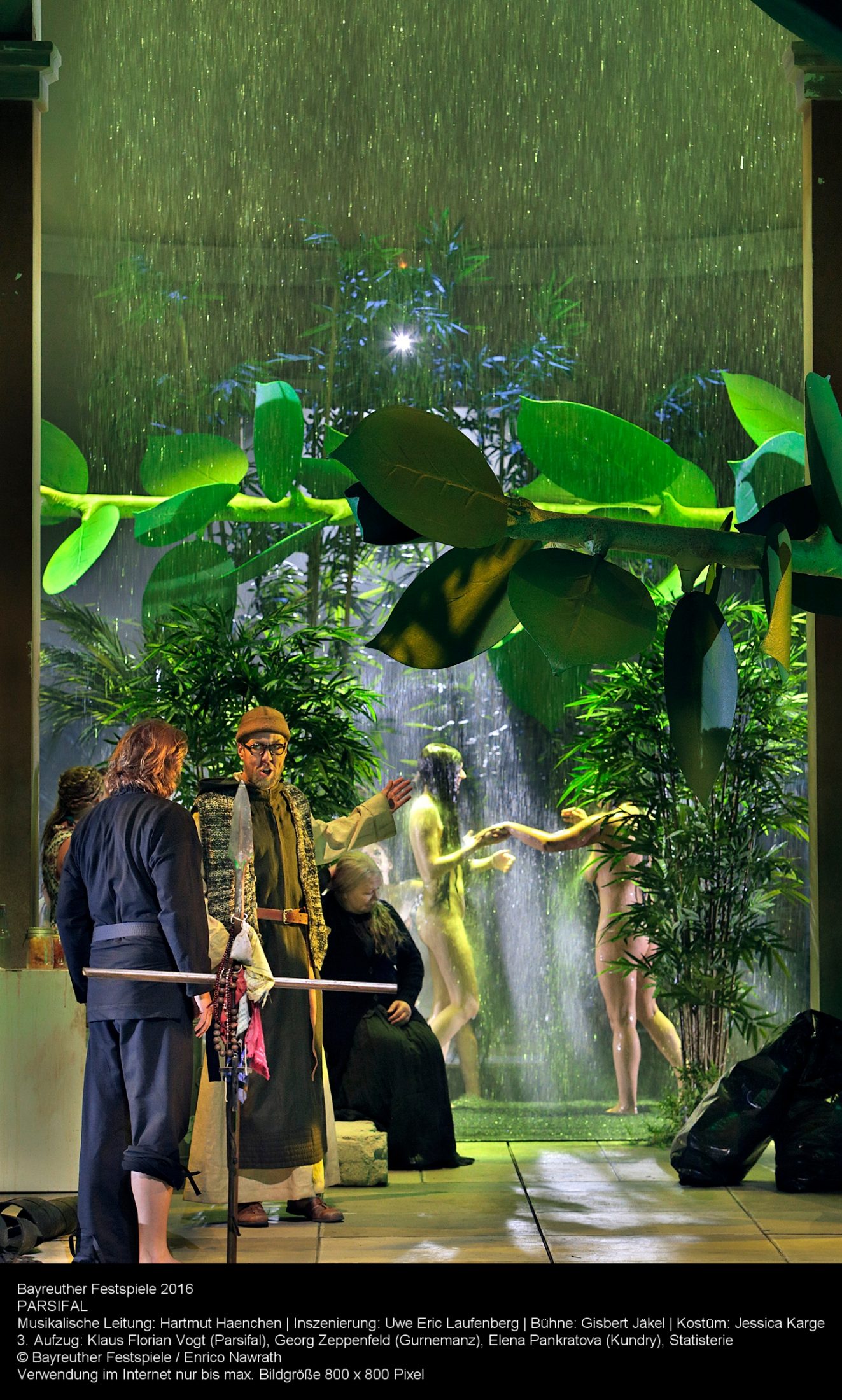 Haenchen's debut in Bayreuth came after Andris Nelsons cancelled his contract and left 3 1/2 weeks before a  brand new production of Parsfal was due to open. Haenchen stepped in with less than 3 weeks to go.
" I had two orchestra rehearsals and some stage rehearsals; two for the first act, one each for acts two and three. Then there was a main rehearsal and a dres rehearsal. But in between  there was time  to day and night  work with the singers, the Flower Maidens and  the chorus. I rehearsed a lot after the General", Haenchen told me.
There will be more from the Haenchen interview, later……