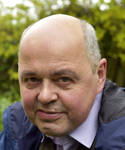 Welcome to my website, I am a journalist, photographer and cultural commentator.
As a freelance journalist I have contributed to The Guardian (UK), The European, De Telegraaf (NL), NOS (NL), Hufvudstadsbladet (FIN), YLE (FIN), Svenska Dagbladet (SWE), Sveriges Radio (SWE), ABC Radio National (AU) and many other media organisations.
I write and broadcast in three languages: English, Swedish and Dutch.
I have lived in Amsterdam, Antwerp, Helsinki, London, Melbourne (Australia) and  now I call the glorious Wiltshire countryside home.
Far too many things take my interest, but among the subjects that really make my heart race are opera, theatre, art, travel, football, politics,film, military history, science……aargh, too much, too many things. I should have been a renaissance man.
I am actually interested in what YOU think about some of the subjects I comment on .